By Leila Nathoo
BBC political correspondentPublished19 December 2020Share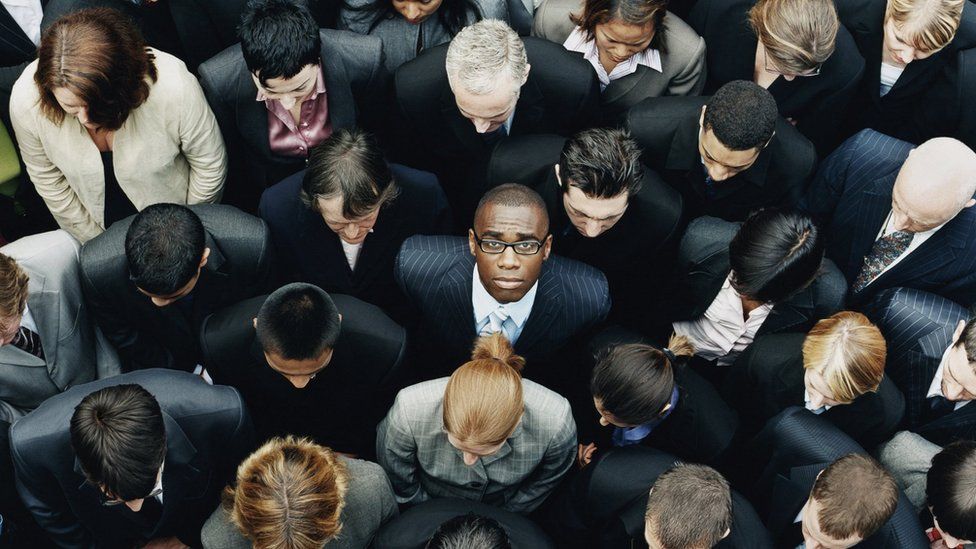 Three quarters of employers want large firms to be forced to release data on the pay gap between staff of different ethnicities, a leaked report shows.
The findings, seen by the BBC, came from a consultation exercise on ethnicity pay gap reporting launched by Theresa May in October 2018.
The then PM promised to "help employers identify the actions needed to create a fairer and more diverse workforce".
But two years later, the government has yet to respond.
Labour has urged Boris Johnson to "get on with it", as it was clear the business community and unions backed the policy.
The Business Department said it would respond to the consultation in due course.
The document obtained by the BBC shows there were 321 responses to the consultation, including from 93 private sector employers, 42 public sector employers and 67 business organisations.
Of these groups, 73% supported compulsory ethnicity pay gap reporting for organisations with more than 250 staff.
A similar requirement is already in place for reporting of firms' gender pay gap, although it has been lifted this year because of coronavirus.
A petition calling for the introduction of the policy gained more than 130,000 signatures earlier this year – meaning the issue should be debated in Parliament.
Responding to the petition in July, the Department for Business, Energy and Industrial Strategy said it was still analysing the consultation and promised to respond by the end of the year at the latest.
'Behind the curve'
It highlighted what it called "genuine difficulties in designing a methodology that produces accurate figures, that allows for interpretation and action from employers, employees and the wider public".
A spokesperson for the department said: "We are working closely with businesses to consider what steps can be taken to build more inclusive workplaces."
Official guidance to departments carrying out consultations says the government should respond within 12 weeks of the consultation or provide an explanation for why this is not possible.
Shadow women and equalities secretary Marsha De Cordova said: "Labour has long been calling for the introduction of mandatory ethnicity pay gap reporting.
"The business community and trades unions are all calling for it. It is time the government get on with it as they are the only one behind the curve on this."
The consultation summary document seen by the BBC said respondents had mixed views on whether pay gap reporting should be between white and all black, Asian and ethnic minority staff, or a breakdown of ethnic groups.
A number of businesses already voluntarily publish their data – including professional services firm Deloitte, whose latest figures show a 14.5% mean gap.
'Heartbreaking'
Consultant Nadine Dyer, the chair of Deloitte's Multicultural Network, is working with leaders at the company to reduce inequality.
"As a black woman, it's not fair that I could be sitting next to someone in the office and they're earning more than me just because of the colour of my skin," she said.
"If you really think about it, it can be heartbreaking. I use that to drive me forward."
In October, 30 business leaders wrote to Boris Johnson calling for the mandatory duty to be introduced – saying "we don't see it as a burden".
CBI president Lord Karan Bilimoria told the BBC the move "makes business sense and it's the right thing to do".
"What gets measured gets done," he said. "Our members want to disclose their ethnicity pay gap because they know this is such an important issue
"If they address this issue, they will have companies that are more diverse, more inclusive, more profitable, more innovative."
A major review of race in the workplace in 2017, led by Baroness Ruby McGregor-Smith, recommended that employers with more than 50 staff should be subject to the legal disclosure requirement.
https://www.bbc.co.uk/news/uk-politics-55364466